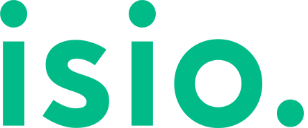 Baiju Shah
Senior Manager - Actuarial & Consulting – Actuarial & Consulting
"I'm a Senior Manager in the London Actuarial team at Isio. I predominantly advise companies on pensions strategy as well as specialising in pensions accounting.
I've been with the team since joining as a graduate 13 years ago. What I love most about the job is that I'm given a significant degree of autonomy in how I work and what I do. I'm trusted to deliver great client service and meet the needs of my clients – and have freedom and flexibility to do so. The work is challenging and requires careful thought and consideration, bringing intellectual stimulation and variety to the role – no two days have been the same.
My role demands the right blend (for me, at least!) between technical actuarial skills and broader consulting skills. This is supported by a fantastic team of diverse thinkers who bring a range of perspectives and invest time in nurturing and developing people.
At a personal level, I'm also hugely appreciative of Isio's attitude and approach to supporting working parents. This has meant that was able to take a period of Shared Parental Leave a few years ago and have a similar period of leave coming up – all with the full support and encouragement of the business."