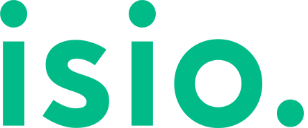 About Us
Without careful consideration today, tomorrow's pensions don't exist.
That's where Isio comes in, giving our clients the advice and support they need to deliver better outcomes and financial wellbeing for their members in the decades to come.
Isio provides full-service pensions consultancy from actuarial expertise through to investment advice and third-party administration, as well as advising clients on providing the best possible reward and benefits packages for members. Following the acquisition of Premier in January 2022, now is an exciting time to join us as we broaden our offering. You will play a key role in driving forward Isio into the future.
We're a People First business, so we want to make sure that you are supported to reach your goals, whatever they may be. We'll support you with studying, be flexible around family life and enable you to give back to the community through paid volunteering days.
We aim to create an environment where you can succeed in a role which makes the most of your existing skills and develops new ones.
We are committed to equality, diversity and inclusion – bringing your whole self to work every day. We have hubs across the UK and many of our roles are flexible in location to help create a work-life balance that works for you.
IT Project Manager
The IT Project Manager oversees the delivery and support of high-quality IT projects to Isio customers which is built on robust understandings of project management processes and standards. Projects are likely to be of at least 6 months duration.
The role requires practical knowledge of IT project delivery in the Pensions Industry, ideally with experience or familiarity with the technology "Intellipen".  
Role and Responsibilities:
Experience and Competencies Required:    
- Complex projects on time, scope and budget in the Pensions Industry.
- Multiple projects simultaneously with complex cross dependencies.
- Producing detailed project plans using MS Project and Excel.
- Planning tracking and mitigation management of scope, milestones and deliverables.
- Stakeholder mapping and management plans.
- Ensure key processes are documented, followed, measured and reported on weekly in simple summarised project reports.
- Run the daily stand-ups as required, establish if there are any 'blockers' and take ownership of issues to get these 'unblocked'.
- Identify and capture risks and issues, then mitigate or escalate to the Project Board as appropriate.
Experience & Competencies Required
MS Project experience
Certified Scrum qualification (Scrum Master or Product Owner)
Must have delivered projects using both Agile and Waterfall delivery techniques
Knowledge of MS Office products, including MS Project and MS Visio
Strong analytical skills and creative approach to problem solving
Excellent communication skills with good customer facing skills
Ability to build relationships, negotiate and influence decision makers
High degree of personal organisation
Ability to work independently and under pressure with minimal/ no supervision
Proven ability to manage and negotiate difficult client situations to achieve a mutually beneficial outcome and communicating good and bad news to the customer in an effective manner
Willingness to attend an Isio office from time to time as required
Recent experience working within the Pensions Industry
Experience of successfully managing more than one IT project in the Pensions Industry
Experience of delivering projects to time scope and budget using Agile Methodologies
Proven record of building and maintaining customer relationships
Proven stakeholder management expertise
Knowledge of Intellipen
End to end IT product lifecycle system development through to testing
Knowledge of test process through to UAT.
Demonstrated Commitment to our Core Purpose
Power in Partnership: We work in partnership with our clients & each other – building open and trusted relationships. Working together allows us to deliver the best for our clients.
Future Focus: We want to push our industry forward by solving problems in better ways that benefit both our clients & society.
Strength in Difference: We work with diverse perspectives to find better solutions. Working with differences makes us stronger.
People First: We recognise that pensions is a people business.  People are the source of Isio's expertise and it is people's lives that we affect through our advice.

Department

IT

Locations

Employment type

Full-time
Already working at Isio?
Let's recruit together and find your next colleague.