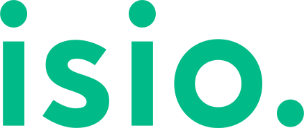 About Us
Isio launched in March 2020, previously KPMG's UK pensions practice, and is now one of the UK's largest independent pensions advice and wealth management specialists. Isio combines actuarial expertise, third-party administration, investment consulting and DC specialism. Giving clear counsel and delivering better outcomes for pension scheme sponsors, trustees and members.
At Isio our primary purpose is to create better outcomes for clients, their members and society by empowering and developing our people. We strive to attract, retain and develop our people to create a culture which embraces difference, and provides creative solutions which drive value for us, our clients and our communities.
Isio is committed to equality, diversity and inclusion – what you are, and what you can be. We offer a competitive package and intelligent working solutions to promote this.
The IT within Isio comprises of 14 staff who support Isio's 625 employees. This role is a new role and is being recruited at the same time as two new 1st line apprentice Service Delivery roles.

3rd Line Support Engineer
The 3rd Line Support Engineer, who will report into the Head of Infrastructure, will be responsible for dealing with complex queries and issues across Isio's applications. The Engineer will work closely with Isio's Service Delivery team to improve technical knowledge to enable time to be freed up to support IT project work across Isio. 
The role requires resolving critical issues and ensuring Isio's solutions are always fit-for-purpose and meet or exceed expectations. The role also involves the liaison with third parties and communicating with the wider Isio organisation.
Role Responsibilities
Work with the Head of Service Delivery and the Head of Infrastructure to resolve complex queries and issues relating to Isio's IT applications.
Assist with the upskilling of other IT staff members to ensure issues and queries can be resolved before being escalated to the 3rd line engineer.
Work closely with other IT and wider Isio stakeholders to resolve issues and improve efficiencies across the organisation.
Own Isio's Microsoft technologies from a technical perspective.
Undertake work using PowerShell to automate processes and procedures across the Microsoft stack.
Take responsibility for the setup and maintenance of Isio's growing Azure infrastructure.
Use modern Microsoft applications such as Intune to manage endpoints, compliance and patching of user PCs.
Assist with the administration and configuration of SharePoint Online
Own Isio's Company Portal and ensure all applications are available through this application.
Provide appropriate reporting around M365 including user access and asset management.
Assist with the selection and administration of backup and resiliency solutions for Isio's Microsoft stack.
Experience/Competencies Required
Excellent Planning & Organisational skills.
Microsoft qualifications around M365 & Azure
Experience in PowerShell usage within M365.
Experience in 3rd line support roles
Project management and project work desirable
Strong analytical skills and creative approach to problem solving.
Excellent communication skills with good customer facing skills.
High degree of understanding the trends in IT and knowledge of the Microsoft stack including Azure AD, Azure, Azure DevOps, SharePoint Online, M365 and 3rd party backup solutions.
Ability to build relationships, negotiate and influence decision makers.
High degree of personal organisation.
Ability to work independently and under pressure with minimal/ no supervision.
Ability to travel nationally on an occasion basis.
Experience of working in an IT Service Delivery capacity with technical coaching responsibility for 1st and 2nd Line Service Delivery staff.
Professional or academic qualification in an IT Discipline.
Demonstrated Commitment to our Core Behaviours
Power in Partnership: We work in partnership with our clients & each other – building open and trusted relationships. Working together allows us to deliver the best for our clients.
Future Focus: We want to push our industry forward by solving problems in better ways that benefit both our clients & society.
Strength in Difference: We work with diverse perspectives to find better solutions. Working with differences makes us stronger.
People First: We recognise that pensions is a people business. People are the source of Isio's expertise and it is people's lives that we affect through our advice.

Department

IT

Locations

Employment type

Full-time
Already working at Isio?
Let's recruit together and find your next colleague.