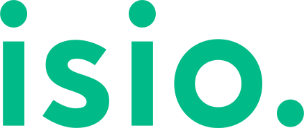 About Us
Isio launched in March 2020, previously KPMG's UK pensions practice, and is now one of the UK's largest independent pensions advice and wealth management specialists. Isio combines actuarial expertise, third-party administration, investment consulting and DC specialism. Giving clear counsel and delivering better outcomes for pension scheme sponsors, trustees and members.
At Isio our primary purpose is to create better outcomes for clients, their members and society by empowering and developing our people. We strive to attract, retain and develop our people to create a culture which embraces difference, and provides creative solutions which drive value for us, our clients and our communities.
Isio is committed to equality, diversity and inclusion – what you are, and what you can be. We offer a competitive package and intelligent working solutions to promote this.
Executive Secretary
We are looking to hire an Executive Secretary with exceptional administrative and office management skills and will be responsible for a local team of partners and directors in our Bristol team.
Role Responsibilities
Diary management (organising meetings – particularly where multiple attendees and combination of internal/external, room bookings, travel organising, expense processing, etc).
Compile, proof read and revise drafts of documents and reports.
Daily management of the CRM system and accountability for its upkeep.
Prepare reports, presentations and correspondence accurately and swiftly.
Answer and screen telephone calls, and respond to emails, messages and other correspondence.
Manage busy calendars, meeting coordination and travel arrangements.
Support Business Development campaigns and sales meetings.
Office management responsibilities to support the day to day office operation and local health and safety co-ordination.
Operate and maintain office equipment.
Organise the office layout and manage the process for ordering stationery and equipment.
Liaising with external office management/reception staff, cleaners, post, couriers, external caters/events teams where appropriate.
Professionally greet and receive guests and clients and visitors and ensure their experience is pleasant and professional.
Ensure efficient and effective administrative information and assistance.
Experience Required
Previous experience in an executive support role.
Methodical thinker.
Thorough understanding of clerical and secretarial principles.
Fantastic organisational skills and detail oriented.
Ability to work under pressure and meet deadlines.
Excellent written and verbal communication skills.
Proficient in Microsoft Office, especially Word, Powerpoint and Excel.
Demonstrated Commitment to our Core Behaviours
Power in Partnership: We work in partnership with our clients & each other – building open and trusted relationships. Working together allows us to deliver the best for our clients.
Future Focus: We want to push our industry forward by solving problems in better ways that benefit both our clients & society.
Strength in Difference: We work with diverse perspectives to find better solutions. Working with differences makes us stronger.
People First: We recognise that pensions is a people business. People are the source of Isio's expertise and it is people's lives that we affect through our advice.
Department

Corporate

Locations

Employment type

Full-time
Already working at Isio?
Let's recruit together and find your next colleague.